THE ETHIC ETAPE NETWORK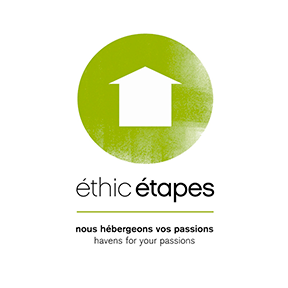 Le Cart it is also the Ethic Etapes network
Havens for your passions
ETHIC ETAPE, A STRONG SPIRIT…
UNITED AND RESPONSIBLE
WELCOME IS A CULTURE
Welcoming people is also a culture. Ethic Etape network is of course the know-how of an expert in hosting groups with the smile. We do not only welcome you, we are happy to do so.
THE NETWORK IN FIGURES
48 international stay centers everywhere in France, 7533 beds, 1200 employees, 400,000 hosts in 2014, 12 eco-labelled establishments, 20 Ethic Etapes tourism and handicap certified centers.
ASSOCIATIVE SPIRIT, WHAT FOR ?
All Ethic Etapes are non-profit establishments, meaning we do not plan to earn money. Actually, the taste of the orange juice is the same but you will better enjoy it.
CITIZENS OF THE WORLD
Every year over 10,000 foreigners visit us. So many opportunities for you to have a rich experience and become aware that despite differences, everyone looks the same.