Our services 
With its 147 beds,

le Cart has the capacity to accommodate

"large groups".

The rooms are spread over three levels and 4 corridors, which makes it possible to comfortably accommodate several groups at the same time, while guaranteeing everyone a minimum of privacy. All our rooms overlook the swimming pool and the gardens. They have a private bathroom and all the bedding is provided this includes : fitted sheet, duvet and duvet cover, pillow cases.

The rooms are available from 4:00 p.m. on the day of arrival and must be vacated by 9:00 a.m. on the day of departure unless other arrangements have been agreed.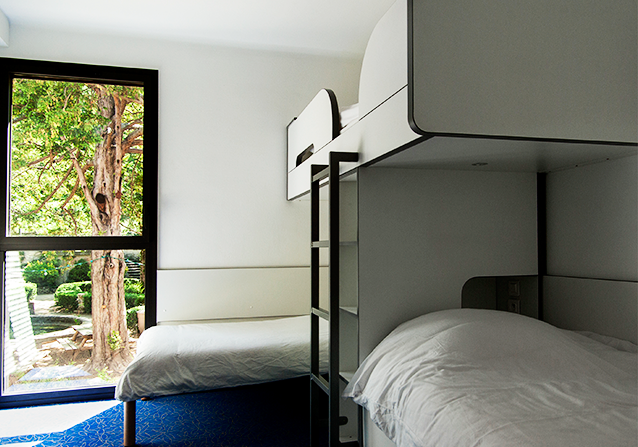 The rooms
on the ground floor*
36 beds,
11 rooms
from 2 to 3 beds
The rooms
on the 1st foor
36 beds,
11 rooms
from 2 to 3 beds
The rooms
on 2nd floor
36 beds,
11 rooms
from 2 to 3 lits
The rooms
called " loggias"
39 beds,
*Ground floor rooms : the ground floor has 3 rooms adapted for people with reduced mobility.
In order to adapt to your needs and wishes, we offer several services
Full board, half board or B&B
See our stays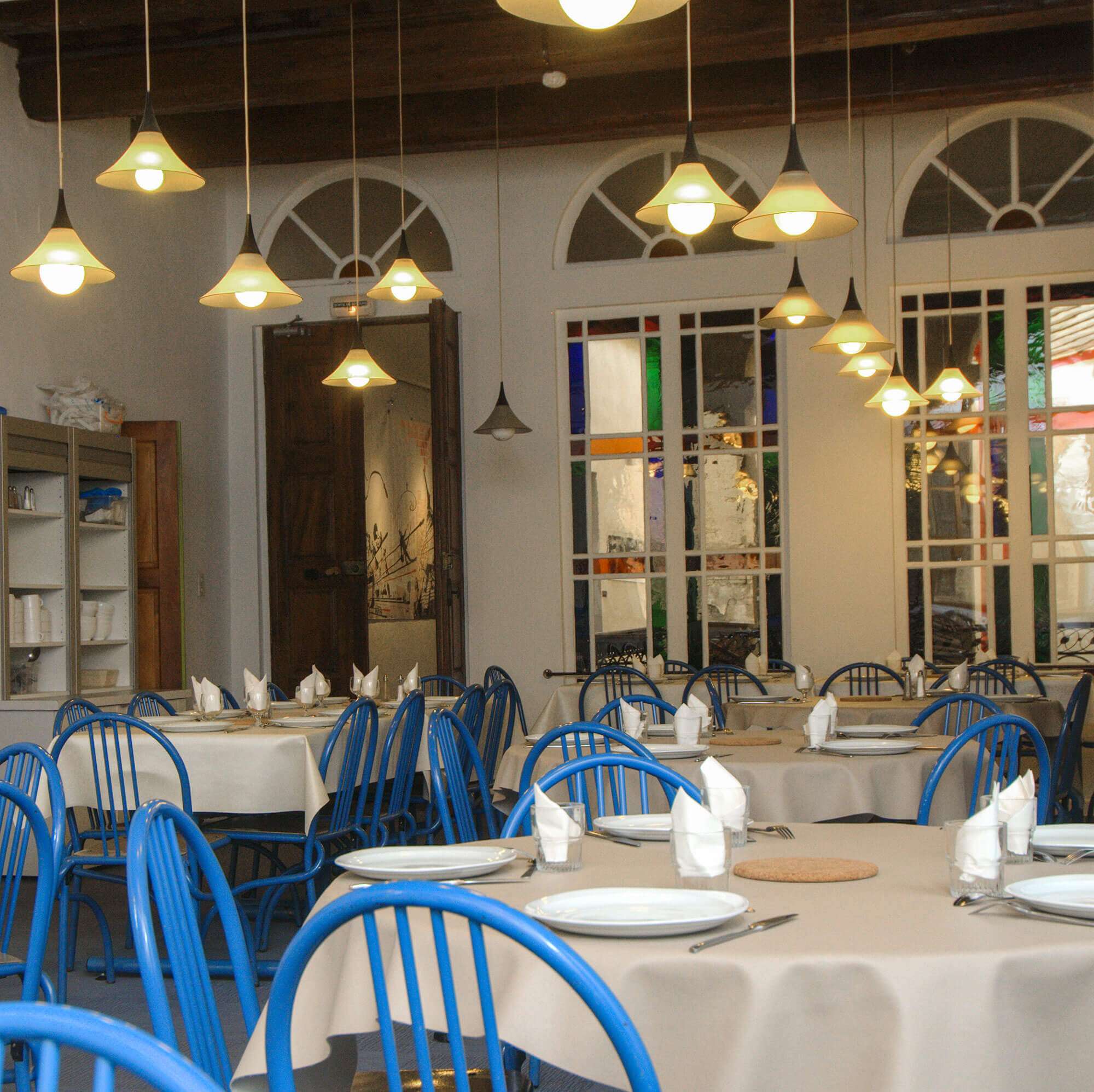 CATERING
At our Cart Ethic étapes, all of our activities are part of our sustainable development approach. Our chef prepares original meals using local and seasonal produce. Meals made with organic produce are regularly served. The packed lunches are packaged all together and can be transported in a refrigerated cooler to have as little waste as possible.
Our chef is happy to concoct tailor-made gourmet meals as well as cocktails for your various events.
Facilities and services
The heated swimming pool is open according to a schedule determined with you on your arrival. For people with reduced mobility, an hydraulic seat is installed so that everyone can access the pool.
The Wi-fi is free and accessible in all common areas. A computer is available 24 hours a day.
Morning and afternoon snacks are provided with seminar services and request.
A bar and cafeteria area with TV and table football is available throughout your stay.
There is a large wooded park with ping-pong tables and play areas.
There are several terraces around the house.
Games, balls, pétanque, board games are available.
Bicycles are available with an advance deposit.
A car can be made available if needed or urgent.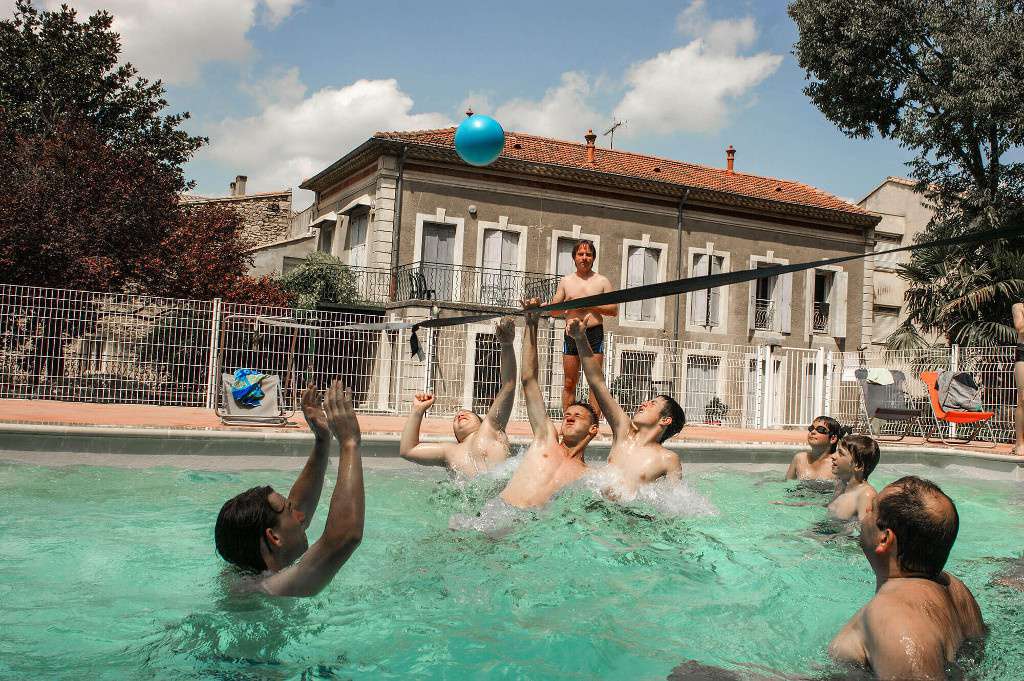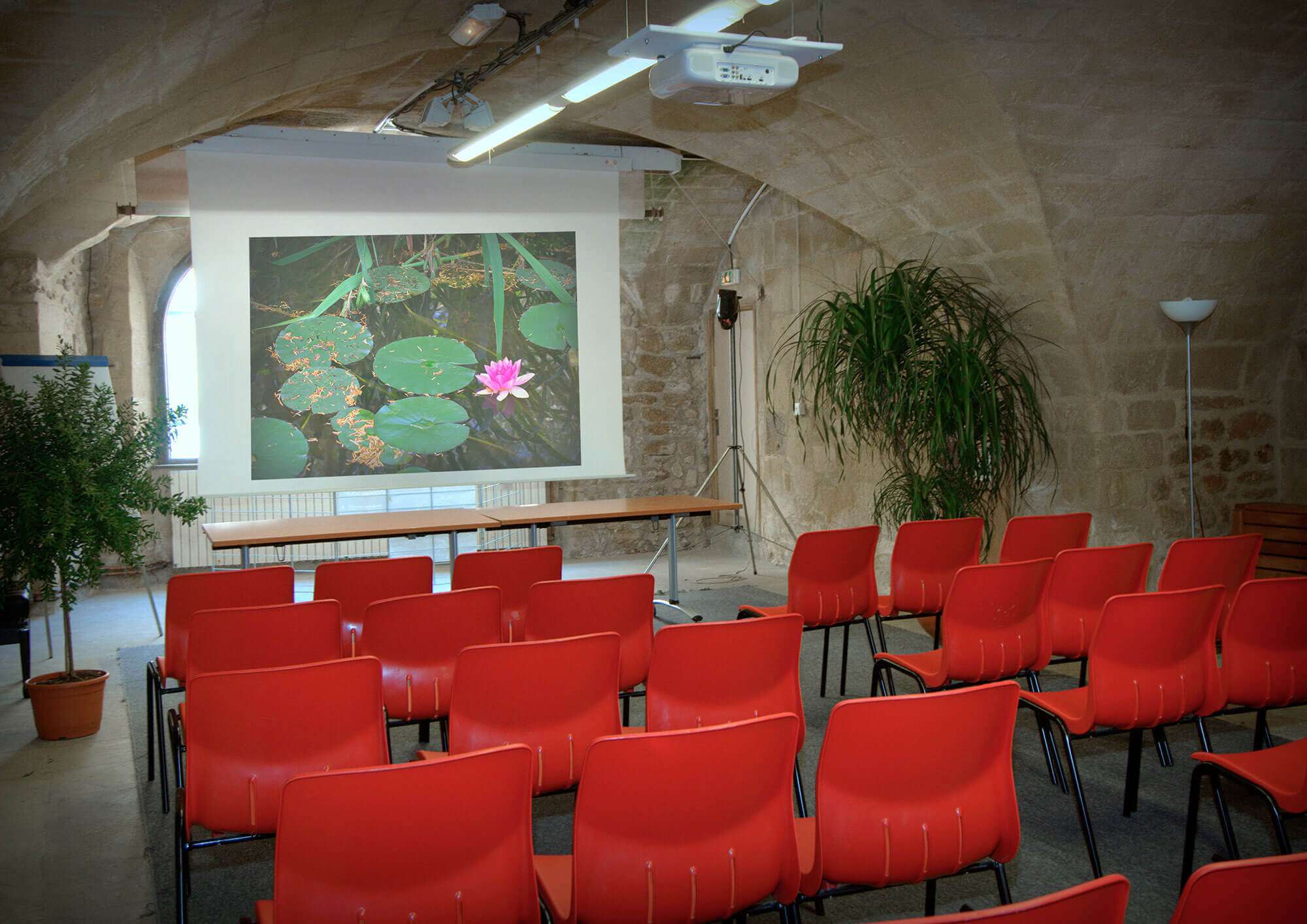 Available Equipment and room
For all groups, in particular courses, seminars and discovery classes, one or more rooms can be made available as well as the following educational material :
Video projector, DVD player, sound system, microphone ,etc…
Possibility to have access to the photocopier at an additional cost.